Institutions and museums in which she has work
County Council. Avila. SPAIN.
Caja de Salamanca y Soria. SPAIN.
Association A. A. CC. SPAIN.
Headquarters Red Cross. Avila. SPAIN.
Artistic, Literary and Scientific Center of Granada. SPAIN.
Museum Cras. Spilimbergo. ITALY.
Museum "Eraldo di Vita". Milan. ITALY.
Permanent exhibition "The Centenary IVth of the Quixote" Socuellamos. Ciudad Real. SPAIN.
Collection of Art Dream Room Creation "Traumgebilde". Schönebeck. GERMANY.
9th International exhibition of Art "Stories and Legends ". Pézenas. FRANCE.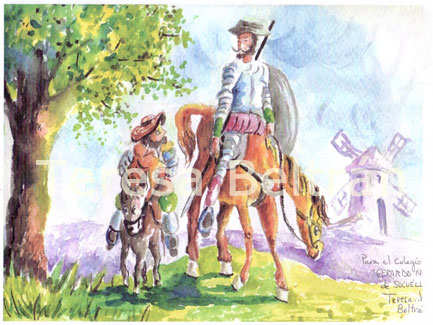 Donation to the School "GERARDO M" of Socuellanos.